Fairy lights are perfect for those who want to give your wedding day an enchanting touch when the night falls. Providing you with high quality and easy to assemble LED light strips we can make your event breathtaking. With customizable colour options to match with your theme colours, we can decorate your outdoor areas to make you and your guests amaze. From your ballroom front, garden to trees we can deliver you a creative and mind-blowing wedding lighting service in U.A.E. For more detail contact us:
Sultan Mir Wedding Services LLC.
Whatsapp: +971508423707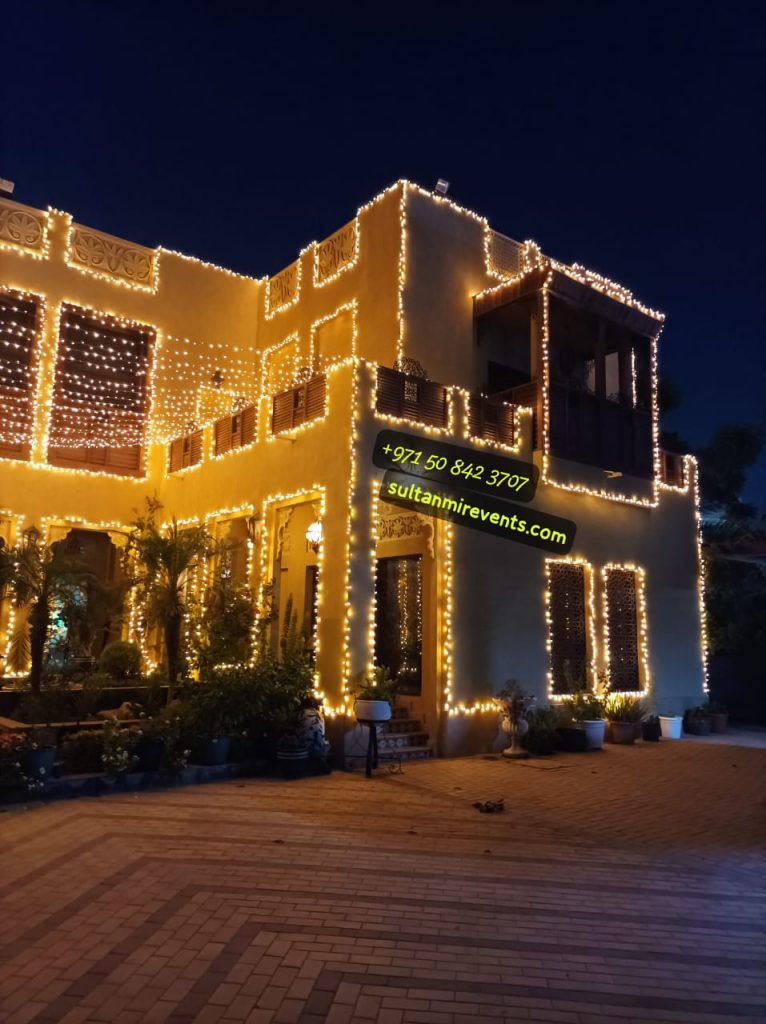 Facebook: https://www.facebook.com/sultanmirevents
Instagram: https://www.instagram.com/sultanmirevents786/
House decoration rental lights in UAE.